Mayflower medical
Phone:02381 290 090
Helping You Deliver The Highest Standards of Pressure Care ™
Theracomfort™ Mattress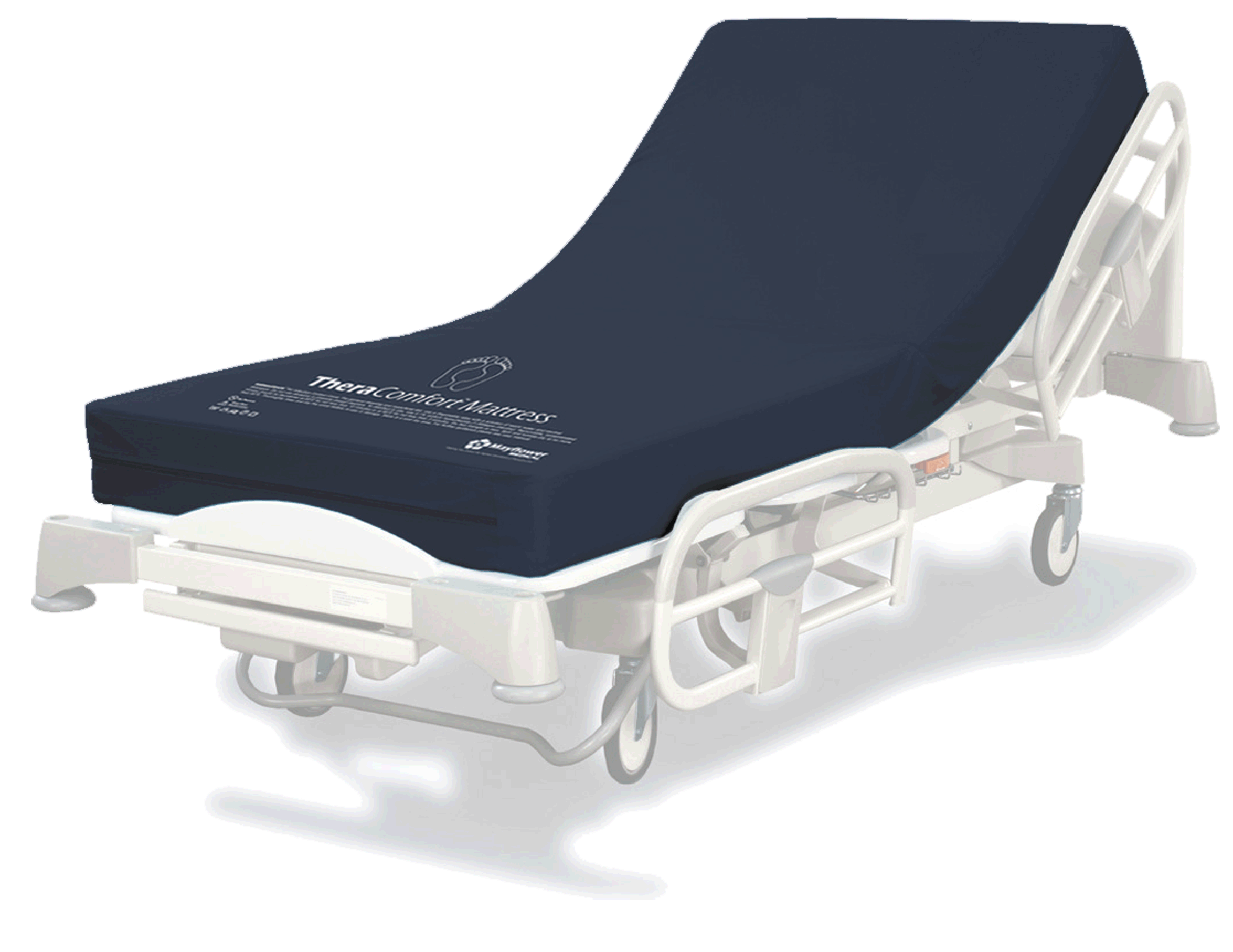 The Theracomfort™ is a cost effective pressure reducing mattress. Constructed from high resilient foam
The Theracomfort™ has been designed to provide high levels of patient comfort, and infection control. The Theracomfort™ is supplied with a waterproof, multi stretch PU, vapour permeable cover.
Pressure Care - Quick Facts
 *Comfort
 4 Way Turning Protocol
 29 st /185Kg
Waterproof PU Cover
 193cm x 91cm x 15cm
 Nursing Home Mattress
 THCOM
The Theracomfort™ mattress.
Constructed from durable high resilient foam.
The PU coated fabric is 2 way stretch 100% waterproof and vapour permeable to enhance pressure care.
PU Cover is fully removable 3 sided zip for easy cleaning and inspection.
Theracomfort™ mattress has a 4 way turning protocol to ensure continued comfort nd product longevity.
Maximum patient weight limit 29st /185Kg.
Theracomfort™ Mattress is Suitable for profiling bed frames.
Mattress Weight 10Kg.
Safe working load 29st /185Kg
Mattress Dimensions 1930mm x 910mm x 150 mm
For use as a comfort mattress
Mattress has a 4 way turning protocol
"Exceptional, very individualised service, I would highly recommend Mayflower Medical to other care providers."
Joanne James, Area Manager, Adelaide Nursing Home
Designed for comfort as an entry product the Theracomfort™ mattress is a comfort mattress which is suitable for profiling bed frames. The cover is made from a 100% waterproof fabric which is 2 way stretch vapor permeable and zipped on 3 sides. The mattress has a 4 way turning protocol which ensures the product longevity.
Fire retardancy: BS7177 2008 medium hazard Products comply with the Furniture & furnishings (Fire) (Safety) Regulations 1988