Mayflower medical
Phone:02381 290 090 |
Helping You Deliver The Highest Standards of Pressure Care ™
Theracomfort™ Visco Mattress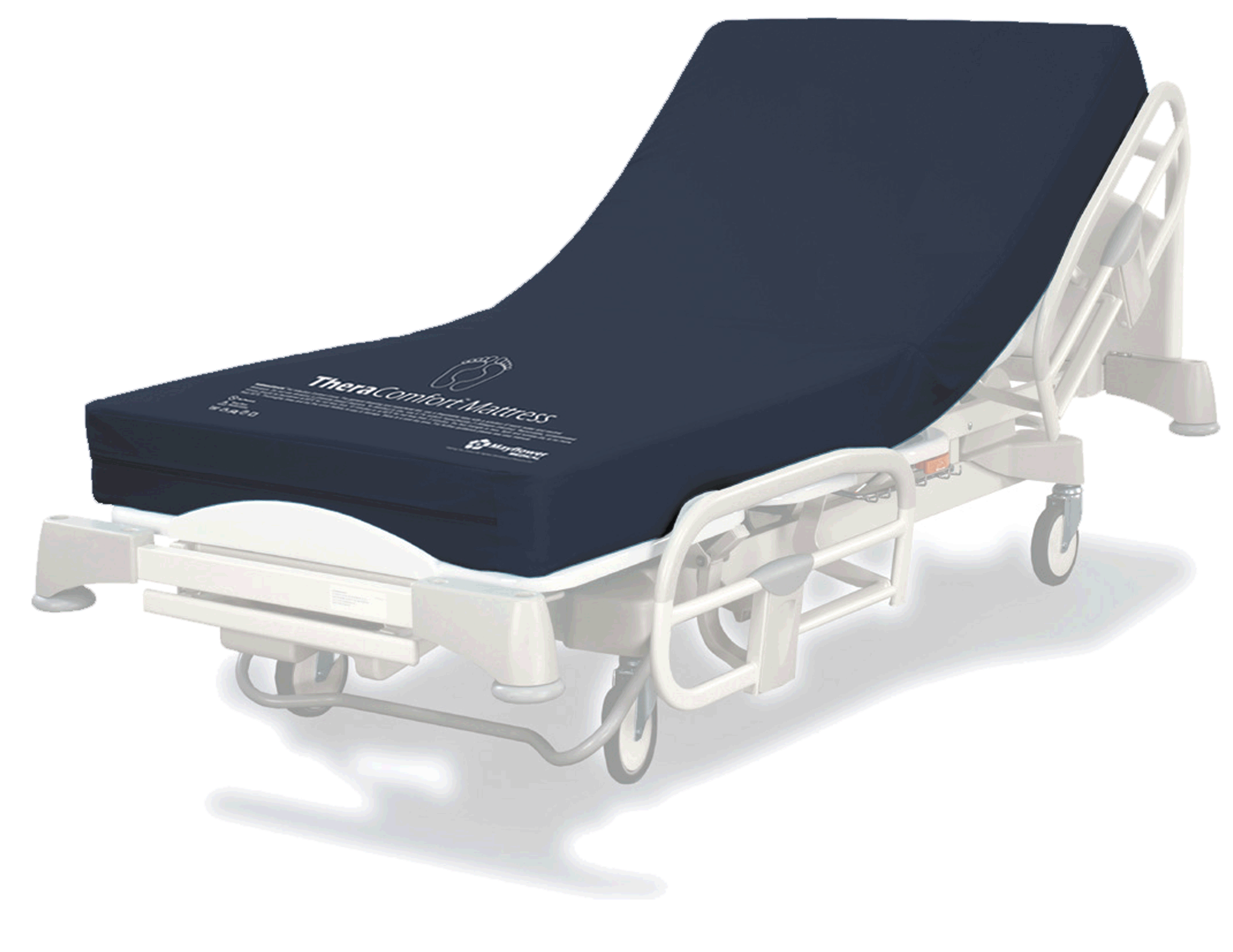 Pressure Care - Quick Facts
 *Medium to High Risk
 Non Turn
 27st /171Kg
 Waterproof PU Cover
 193cm x 91cm x 15cm
 Nursing Home Mattress
THCOMVISCO
The Theracomfort™ is a non turn, *Medium to High risk memory foam mattress.
Constructed from Deluxe Memory foam which is temperature and pressure Sensitive.
The PU coated fabric is 2 way stretch 100% waterproof and vapour permeable to enhance pressure care.
PU Cover is fully removable 3 sided zip for easy cleaning and inspection.
Theracomfort™ Visco is a Combination of CMHR and memory foam which reduces the need for tuning.
Fast acting Memory foam moulds and remoulds quickly in response to body movement.
Theracomfort™ Visco evenly distributes unwanted pressure which ensures low interface pressures.
Maximum patient weight limit 27st /171Kg.
Theracomfort™ Mattress is Suitable for profiling bed frames.
Safe working load 27 Stones.
Mattress Dimensions 1930mm x 910mm x 152 mm
Suitable for Medium to High Risk patients
Non Turn Mattress
"We have purchased 3 Therawave systems from Mayflower and found them to be an excellent product from an excellent company. My unit has 28 highly dependent nursing and palliative care residents who need a high level of pressure relief. The mattresses themselves are high quality. The pumps are easy to use and quiet and the covers are high quality and comfortable. One resident was admitted with 4 pressure ulcers and now 3 have healed and the 4th is healing well. I highly recommend Mayflower as a company and their pressure releiving products."
Andrea Madden - Care Manager Christopher Grange Nursing Home
The Theracomfort™ visco memory foam mattress, is a combination of CMHR foam and memory foam and is suitable for profiling bed frames. The cover is has a three sided zip and is covered in a 2 way stretch fabric which is 100% waterproof and vapour permeable. The top surface of Memory foam ensures the lowest possible average interface pressures by moulding to the clients unique shape.
Fire retardancy: BS7177 2008 medium hazard Products comply with the Furniture & furnishings (Fire) (Safety) Regulations 1988