Mayflower medical
Phone: 02381 290 090
Helping You Deliver The Highest Standards of Pressure Care ™
3M™ Clean-Trace™ Clinical Hygiene Monitoring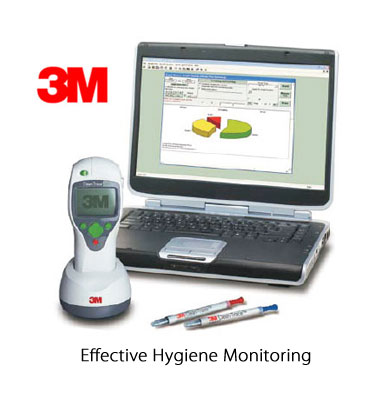 In recent years, there has been an increased focus on the ability of hospitals to demonstrate that they operate to the highest possible standards of hygiene. Being able to demonstrate that cleaning regimes are effective plays a pivotal role in this process. Visual assessment of cleanliness has always played an important role, however more recently there has been an increasing need for a more sensitive quantitative approach.
3M™ Clean-Trace™ Clinical ATP Tests help assess standards of hygiene and cleaning procedures by measuring the amount of adenosine tri-phosphate (ATP) in a sample. The systems indicate overall biological contamination including microbiological and product residues for a fuller picture of the hygienic status of surfaces and equipment.
The only ATP system with a Department of Health
Rapid Review Panel Level 1 recommendation.